[Originally Published on September 30, 2009]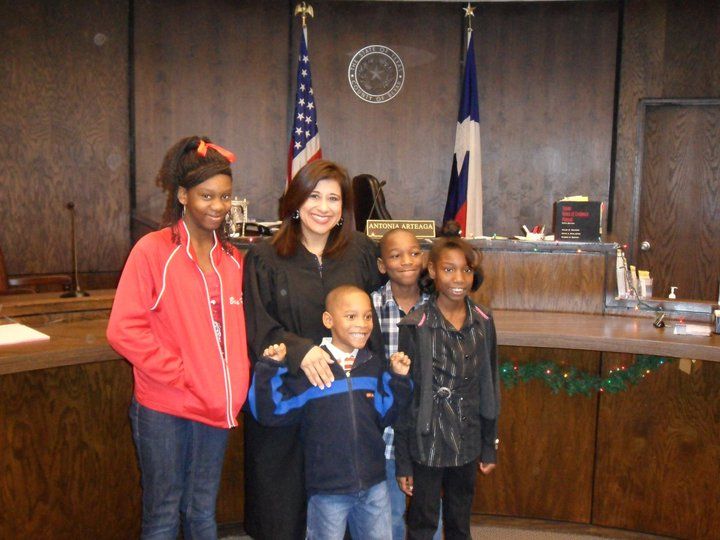 San Antonio, Texas, September 2009 – Fast action on the part of presiding Judge Antonia Arteaga helped bring four kidnapped children home.
Mr. Alphonse Harris of Pontiac, Michigan abducted his 13-year-old daughter and three grandchildren (ages 5, 6 and 9) from their San Antonio home this past August after the untimely death of his ex-wife, Alice Harris. Mr. Harris allegedly used the late woman's van to transport himself and the four children back to Pontiac without notifying authorities or Ms. Harris's relatives in the San Antonio area.
Briana Harris, the Harris' 13-year-old daughter, was quick to realize what was happening and took the first opportunity to send a text to her aunt, Denise Thomas. Briana's fast thinking had authorities registering an Amber Alert for the missing children.
However, despite Mr. Harris's arrest a mere two days after arriving in Pontiac, the children remained states away. Rather than contact relatives in San Antonio, Michigan CPS had handed them over to Alphonse's sister, with whom he was residing. Stuck in a web of red tape, the children remained in Michigan awaiting a resolution, hopeful for a return to San Antonio.
Denise Thomas was worried for the safety of the children. Fortunately, she found Attorney Ben Wallis who recognized the urgency of the situation and took the case immediately. Mr. Wallis brought the issue to court where Judge Antonia Arteaga was presiding.
After hearing the details of the case, Judge Arteaga not only signed the orders for the children's return but contacted the presiding judge in Michigan herself to begin coordinating the children's safe return. "One judge speaking to another judge got the ball rolling," said Judge Arteaga.
The children are now safely back in San Antonio.
"The situation could have been a disaster," commented Mr. Wallis. "I thought it was unusual for a judge to go to those lengths. Too often judges just do their jobs and nothing more."
Denise Thomas seems to agree, "If it wasn't for Judge Arteaga we wouldn't have the kids back."
For her part, Judge Arteaga just seems happy to have been able to help. "They came to see me, actually," she said. "When the children returned I was so excited to meet them and see that they were back and safe." When asked how she felt about the day she made the important call to Michigan she simply said, "It was a good day to be a judge."