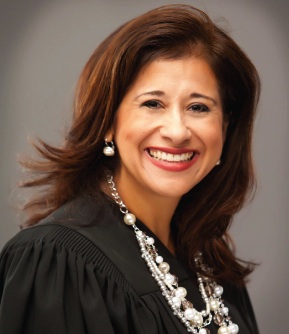 Judge Arteaga was elected in 2008, and is the first woman elected to the historic 57th District Court of Bexar County which was created in 1899.
Judge Arteaga is a graduate of the University of Texas in Austin, Texas with a B.A. in Government and Sociology. She received her Doctor of Jurisprudence from St. Mary's University School of Law in San Antonio, Texas.
Before she was elected to the 57th District Court, the Judge was in private practice and served as a Magistrate and Associate Judge for the City of San Antonio. As an attorney, she received several awards honoring her extensive trial experience and charitable work in the community. Judge Arteaga was re-elected in 2012 and currently serves on the Bexar County Juvenile Board.