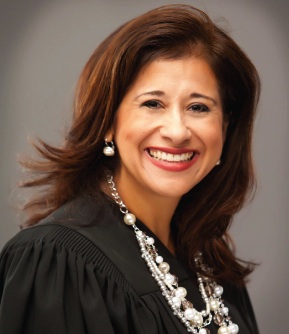 JUNE 2015, San Antonio, TX – Judge Antonia "Toni" Arteaga has been named the Bexar County Chairperson for the National Campaign to Stop Violence (NCSV).
NCSV is a non-profit, non-partisan organization with the mission to reduce violence and the impact it has in the lives of youth. The organization focuses on bringing the community together to foster conversations and awareness about violence.
"I am honored to be named the Bexar County Chair for the National Campaign to Stop Violence," said Judge Arteaga. "This is an amazing program which has a continuing positive impact on the youth in our communities through its mission for violence prevention."
NCSV's primary initiative is the "Do the Write Thing Challenge" (DtWT) – a program designed to engage middle school students in verbal and written discussions about the impact and causes for violence.
"We ask students to evaluate the violence they have encountered and how they have coped," said Arteaga. "If they were the adult, how would they prevent violence or solve the existing violence in their lives?"
Each paper is read by community volunteers who select the writers of the most thought provoking essays from each school to attend the DtWT Recognition Ceremony. Every student who submits a completed essay is recognized with a Certificate of Recognition.
The top two finalists, one boy and one girl, will become Bexar County's National Ambassadors. They will represent Bexar County during the NCSV's Recognition Week in Washington, D.C., where they will have the opportunity to visit the U.S. Supreme Court and read excerpts of their essays in the presence of representatives of the U.S. Attorney's Office and the U.S. Department of Education. Their essays will be included in a book along with all other national finalists from all over the country. This book will also be submitted into The Library of Congress.
The Challenge teaches children to deal with conflicts in a constructive way and helps them think through possible real life solutions to the violence that may surround them.
Winners will be announced at the recognition ceremony in April 2016.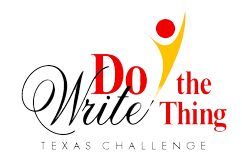 Visit: Do the Write Thing San Antonio
FEBRUARY 2016 – Update
"Today, we have over 4400 students who have chosen to participate in the DtWT Challenge. It is very exciting to have narrowed our finalist to 24 students," said Judge Arteaga. "In April, two well-deserving students from Bexar County will earn the opportunity of a lifetime to travel to Washington, D.C and represent our community.
"That moment will be so fulfilling for my DtWT team and me. We have worked for the better part of the year to provide this amazing opportunity to two well-deserving students. It will be wonderful when the fruits of our labor become reality. We look forward to having Bexar County represented in Washington, D.C."