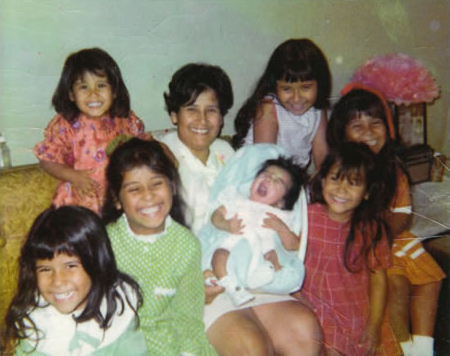 As the youngest of eight daughters, I learned about hard work through my mother, Felicitas. My mother was a young widow left with seven little girls to raise on her own.
As a first generation college graduate from the University of Texas at Austin, I knew that I wanted to help people. After receiving my law degree from St. Mary's University School of Law. I served the community for eight years as an attorney.
During this time, I gained more jury trial experience than most seasoned attorneys. I developed a reputation for being well prepared and fighting for what is right. I worked in the trenches with mothers and fathers working for families who needed someone they could trust.
One of my most memorable family law cases was when I came across a woman crying on the courthouse steps. She had just lost custody of her young daughter to her estranged husband. I took her back to my office, accepted no money and gave her one of my suits to wear to court. Shortly thereafter, we returned to court and won her case. Her child was returned to her custody and she began receiving the child support which she and the child were entitled.
Prior to taking the 57th District Court bench. I served as a city judge and magistrate. Twice I was appointed by Mayor Phil Hardberger to serve the City of San Antonio.
I am married and the mother of two.
Justice for All
Family Matters